This is front side of the card.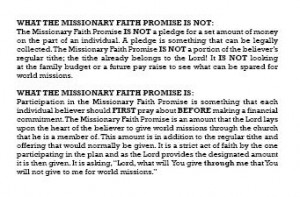 This is what is printed on the reverse side of the card; it explains what a Faith Promise is and is not.
These mission Faith Promise cards are printed on a 20# or 24# stock and measure 8″ long and 3″ wide and are perforated; the left side is retained by the individual and the right side turned in when called for.